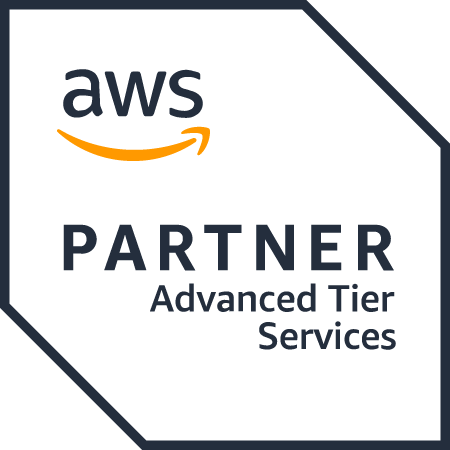 AWS Advanced Consulting Partner
Along with 7 Competencies including the Data & Analytics and Machine Learning Competencies, highlighting our experienced team and our proven customer experience.

All-in AWS Advanced Partner
We are recognised as one of the most accredited AWS partners in the AWS Partner Network, holding multiple AWS Competencies and over fifteen AWS Service Validations, with over 150 successful customer launches in the cloud.
We combine generative AI, business intelligence and modern data strategies to our customer's journey, with a passion for taking an holistic view to problem solving. With this passion and drive, we help empower your organisation's data culture.
Your superpower to innovation
At Firemind, we are committed to helping businesses unlock the full potential of their data and embrace the cloud to achieve meaningful business outcomes.
Discover life at Firemind
Get a peek into what life is like with us.
Enhance business outcomes with data, AI and ML solutions
To tap into the incredible potential of generative AI, machine learning, and advanced data and analytical solutions, to develop modern data strategies that help our customers achieve data-driven success.
Empower your organisation's data culture
To build a strong and adaptable data foundation in the cloud, while fostering a data-driven culture for our customers. By doing so, we unlock long-lasting business value that drives growth, boosts innovation and ensures success.
To keep us on track, and ensure we remain true to our mission and vision, we all adhere to the following four values. These are practiced throughout all customer projects, communications and collaborations.
Our Journey
Since 2018, we've been on the up. Here's some of the key milestones so far.
AWS Advanced Partner
7+ Competencies
15+ Service Delivery Programs
AWS Solutions Provider
Data & Analytics Competency
Machine Learning Competency
Migration Competency
DevOps Competency
Retail Competency
Supply Chain Competency
SaaS Competency
3x Free open-source toolkits
Since 2018, we've been on the up. Here's some of the key milestones so far.
---
ISO 27001 Certified – Flawless security 3 years running
---
Specialist hires – Engineers & Cloud Architects
---
AWS Solutions Provider – Reselling AWS services
---
---
New Kent HQ – Bigger business, bigger team
---
AWS Advanced Partner – Recognised as AWS experts
---
---
Service Delivery Programs – Proven AWS specialist knowledge
---
AWS DevOps Competency – Integrating best practices
---
New London office – To boost accessibility & growth
---
AWS ML Competency – We're machine learning experts
---
7+ Competencies – Reinforcing our specialist position
---
Data & Gen AI launches – New solutions and toolkits go live
Sustainability in the cloud
Our sustainability pledge focuses on minimising the environmental impact of cloud workloads through our practices. Our shared responsibility model means working with AWS and our customers to reduce impact, maximise utilisation, minimise resources, and reduce downstream impacts.
Crafting the future of tech
We aim to not just be a leader in the future of technology, but to nurture and grow other future leaders through education, re-skilling, training and diversity programmes. Both in-house and within the wider community, helping people of all ages and backgrounds in their desire to work with modern technologies.
Find power in partnerships
We're partnering with communities, foundations and trusted authorities as well as empowering our own team endeavours, fundraising and charity initiatives. As an Advanced AWS Partner, we're looking to build on our AWS connections, providing guidance on their cloud journey with Firemind.
Visit our careers page to find out about life at Firemind as well as any live roles we have.
View careers
Seen a specific case study or insight and want to learn more? Or thinking about your next project? Drop us a message.
Work with Firemind