S

p

o

r

t

s

i

n

t

h

e

c

l

o

u

d

,

w

h

e

r

e

p

e

r

f

o

r

m

a

n

c

e

m

e

e

t

s

p

o

s

s

i

b

i

l

i

t

y
Analyse
Leverage AWS for performance insights, team strategies, & opponent analysis.

Engage
Learn fan behaviours for marketing campaigns and recommendations.

Generate
Generate real-time content for various platforms and channels with Generative AI.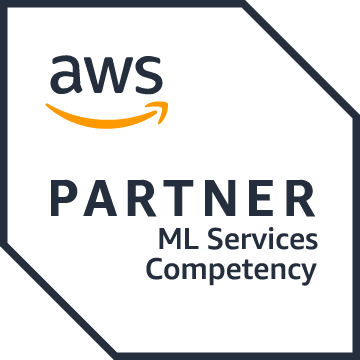 AWS Machine Learning Competency Partner
As an AWS Competency Partner in Machine Learning, we are proud to offer specialised ML expertise and solutions that help businesses thrive in the digital age.
From fields to the cloud, welcome to the future of sports
Firemind and AWS offer numerous advantages for businesses in the sports industry. Take advantage of a scalable infrastructure that allows you to handle fluctuating demands efficiently. Whether it's managing peak traffic during major events or handling data-intensive analytics, AWS provides the flexibility and resources to scale up or down as needed. Additionally, AWS's robust security measures ensure the protection of sensitive player data, fan information, and intellectual property.
The next generation data platform for Premier League
"We have received outstanding service from Firemind. The knowledge base appears to be of a very high standard and the customer support has been quick, fluid and extremely personable. I would have no hesitation in recommending Firemind to any other company."
Learn more
Understanding the sporting trends
With our deep understanding of the sports industry, we offer expertise in cloud technology and industry knowledge to guide sports organisations in modernising their businesses through AWS cloud services. Benefit from our experience and the latest cloud advancements from AWS to meet the dynamic demands of sports events, ticketing systems, and media distribution. Partner with Firemind for scalable and flexible infrastructure.
$4.6 billion
---
The global sports cloud market is projected to reach $4.56 billion by 2026. That's 20% higher growth, YoY.
75%
---
Of sports organisations have already adopted or are planning to adopt cloud technology in their operations.
40%
---
Of sporting organisations noticed significant reductions in their infrastructure costs after migrating their operations to the cloud.
26%
---
Was the reduction in player injuries, after NFL team, Seattle Seahawks, began analysing player data.
52%
---
Year-on-year growth in 2022, highlighting the increasing popularity and demand for cloud services in the sports industry.
28 million
---
The NBA utilises cloud technology to deliver real-time statistics and advanced analytics to fans worldwide, with an estimated 26 million page views per month.
Explore our case studies and insights
Introduce AI to your business
Unlock the transformative power of AI/ML in sports with Firemind's cloud solutions. Drive revenue growth, enhance customer experiences, and optimise operations. Leverage AI algorithms and machine learning in the cloud to gain insights, predict trends, and deliver personalised recommendations. Stay ahead, exceed expectations, and achieve success with scalable, cost-effective, and agile cloud solutions.
Sports use cases by solution area
Accelerate your sports ML project with our MLOps Platform
With a well-architected and scalable deployment, our framework utilises AWS cloud native services to ensure you only pay for what you use, with a solution that scales with you as you grow.
Learn more
Implement AI into your sports workflow
AI Roadmap:

Exploration, applications, & goal setting
We'll explore AI's applications and benefits through research, workshops, and team engagement. This will identify how AI can enhance customer experience, inventory management, demand forecasting, pricing optimisation, and fraud detection. We'll then set clear goals, create a roadmap, and identify specific use cases for integrating AI in your retail operations.
Data preparation:

Evaluation & model development
We'll evaluate data sources, plan infrastructure, and aggregate diverse data. Then, we'll develop AI models through machine learning, including algorithm selection, feature engineering, training, and validation. Models will be deployed, integrated, and tested for accuracy and performance.
AI expansion:
Monitoring, retraining

& scaling
AI implementation is iterative, involving continuous monitoring, feedback collection, and refinements. Retraining models with more data enhances accuracy and adaptability. After successful initial deployment, expand AI across departments with chatbots for customer support, computer vision for visual product search, and AI-driven recommendation engines.
Ready to begin your next cloud project?
As an AWS all-in consultancy, we're ready to help you innovate, cut costs and scale, at a rapid pace.
To find out more, provide your details to the right, and a member of our team will be in contact with you.